What is male infertility?
Male infertility is a mans inability to produce any sperm or to produce sperm that is of adequate quality to fertilize a female egg, Male infertility is a factor in 40% of infertility cases. As per the WHO estimated 60 to 80 million couples worldwide currently suffer from infertility.
How common is male infertility
In an around 10-15% of total men are considered to be as infertile according to a research. In most cases, hormonal imbalance, genetical factors or blockage of sperm movement contributes to male infertility and a condition known as Azoospermia. How the testicles functions is one of the most common cause contributing to the male infertility. In an around 50% cases, the exact cause of the male infertility cannot be determined. Unhealthy Lifestyle and chronic health conditions can also be the cause of lack of sperm.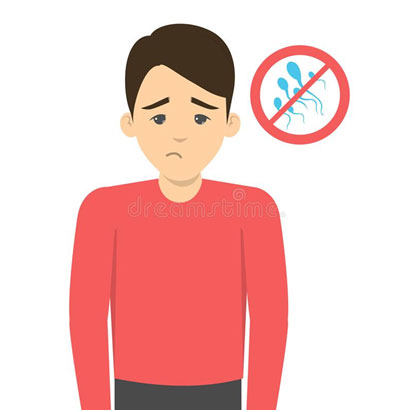 Causes of Male infertility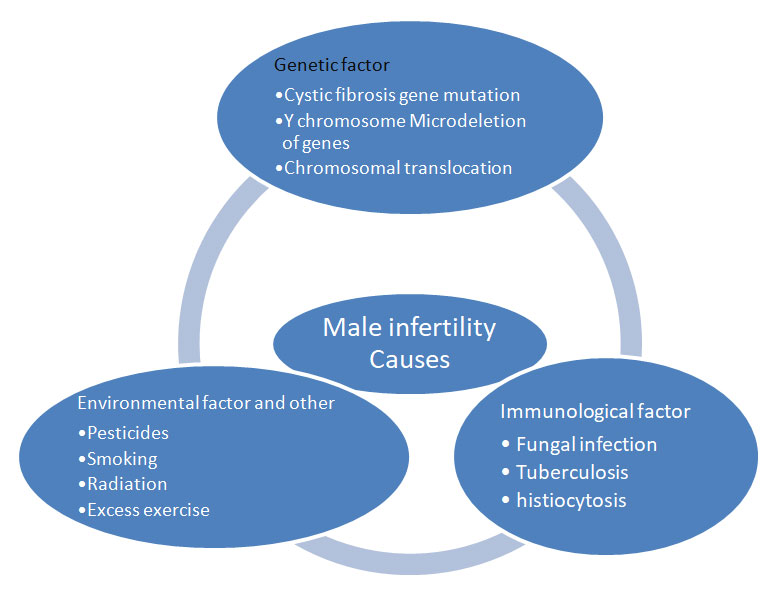 Symptoms
Lumps in the testicles
Small volume of fluid ejaculation
Pain in the testicles
Trouble ejaculating
Small and hard testicles
Test
Most cause of infertility are related to sperm ,As per the WHO Guidelines trained expert check sperm count ,motility, morphology, DFI ( DNA Fragmentation index), Hormone test.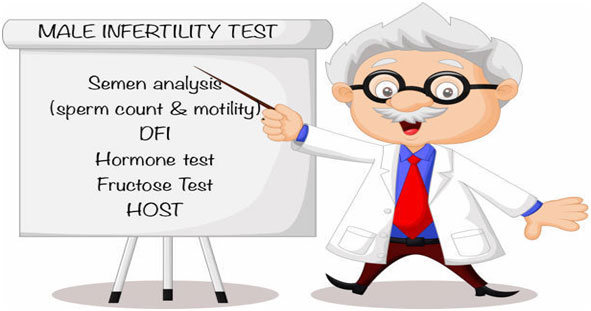 Normal seminal parameter
| | |
| --- | --- |
| Semen Parameter | Lower reference limit |
| SPERM VOLUME | 1.4 ml |
| SPERM CONCENTRETION | 16 million/ml |
| TOTAL SPERM COUNT | 39 million/ml |
| TOTAL MOTILITY (PR+NP %) | 42% |
| SPERM PROGRESSIVE MOTILITY (PR) | 30% |
| SPERM MORPHOLOGY | 4% |
( As Per the WHO Criteria 2020 )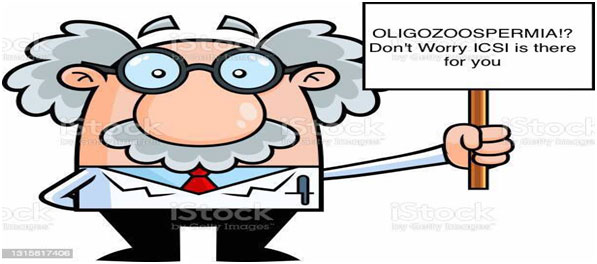 Azoospermia
Azoospermia means absence of sperm from the fluid ejaculated during orgasm (semen).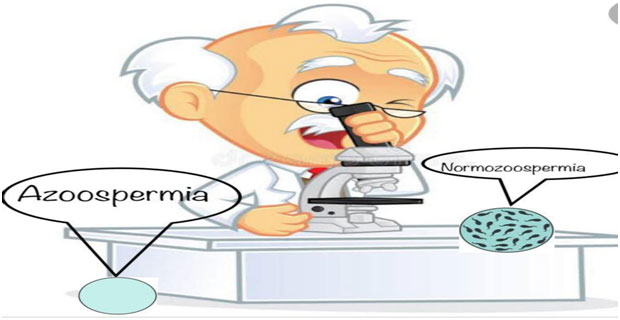 There are two types of azoospermia:
A) Obstructive Azoospermia
B) Non-Obstructive Azoospermia
Obstructive Azoospermia
Obstructive azoospermia (OA) is defined as the absence of spermatozoa in the ejaculate despite normal spermatogenesis.
Diagnosis
Physical examination
Determination of hormone levels
(FSH, LH, testosterone)
semen analysis
biopsy
Non-Obstructive Azoospermia
Non‐obstructive azoospermia (NOA) is defined as no sperm in the ejaculate due to failure of spermatogenesis and is the most severe form of male infertility

Male infertility treatment
Male infertility divides into 3 parts
Surgical

Microsurgical vasovasostomy

Non-surgical

Rectal probe
Electro ejaculation
Penile vibratory stimulation
hyperprolactinemia

Unknown causes
Conclusion
Male infertility the global health issue which has not been researched to truly understand its magnitude and prevalence this information provides insight in to where the greatest into fundamental etiology and treatment.
As a society we must reduce blockades from stigmas correlated with infertility due to devout and cultural beliefs
We must create a globally accepted social demographic calculation in order to acknowledge the generally and magnitude of male infertility.