Intra Uterine Insemination (IUI) at Pahlajani Women's Hospital.
Intrauterine insemination (IUI) is referred to as a type of artificial insemination, done for treating infertility issues in couples. This process includes insertion of high-quality sperm directly into the uterus around the time the ovary releases one or more eggs to be fertilized.
Pahlajani's Hospital is among the best fertility treatment centers in India. The team here aims to provide advanced 'Assisted Reproductive Technology' (ART) through its all six centers in India. Experienced medical staff, infertility specialists, embryologists, and other staff here focus to provide a wide range of assisted conception options to couples who wish to get pregnant. Our top fertility specialists suggest a dedicated fertility treatment plan specifically designed for the couple keeping in mind, all the priorities and concerns.
Why do you need IUI Treatment?
There are several health issues that hint you to visit the doctor immediately. For IUI treatment, infertility specialistsmention some of the reasons why one should go for it.
Male fertility is one of the reasons. Difficulties with erection or ejaculation, Low sperm count, etc. are a few examples of male fertility. Also, couples who experience severe pain during intercourse or are unsuccessful in conceiving despite having fertility drug treatments should consult the best gynaecologist nearby.
Pahlajani's IVF Center has the best IVF specialists &advanced gynecologists to take care of every individual with care and affection. We have been serving for more than 40 years across all our six centres in India.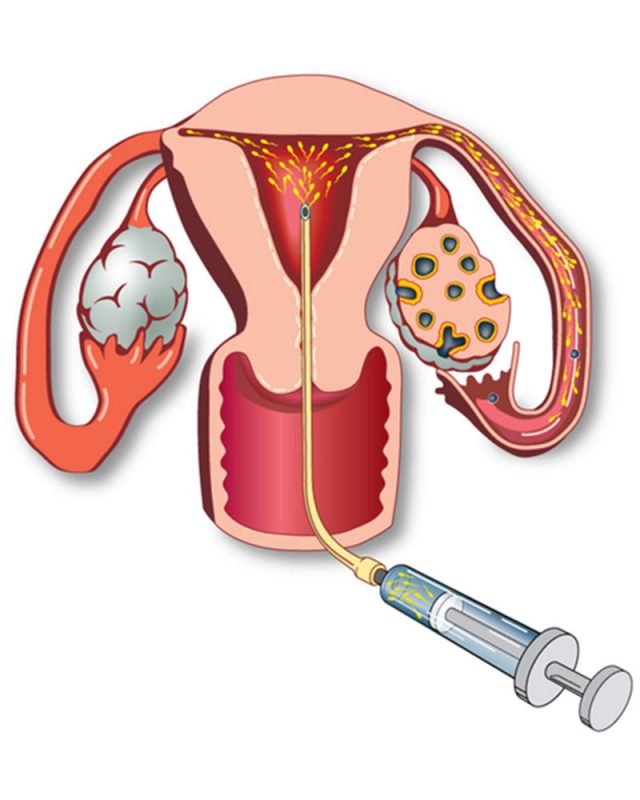 Common questions that couples ask -
Q1. Is IUI treatment painful?
IUI treatment is not painful, as it does not involve any use of tools. One might feel discomfort during the procedure, but not experience any pain. This procedure helps the sperm to reach the uterus in less travel time and thus achieving pregnancy.
Q2. What is the success-rate of IUI?
Before we jump into the numbers, it's essential that you speak to experts in person about it. Understand that each case is different, surgery carries a different cost, which differs depending on the patient's age group.
Q3. Are there any risks associated with this?
This being a simple procedure, there are minimum chances of any risks. Some may experience spotting or bleeding due to the insertion of the catheter during the process. That is considered normal, and it has nothing to worry about.
Q4. What does the IUI Treatment process include?
This process, as said earlier, is a simple and non-surgical process. This includes a collection of the semen, cleansing the semen/ washing procedure, and then the sperm is filled in a catheter to insert into the uterus.
Q5. How much does this procedure cost?
The prices of IUI are lower than any other infertility treatment. Pahlajani's Hospital offers low-cost infertility treatments so that every couple enjoys the joy of parenthood.
With advancing technologies and breakthroughs in medical science, the chances of conception have also gradually increased. Pahlajani's IVF center provides the best treatments at affordable prices. Our center is equipped with hi-tech medical instruments, a comfortable atmosphere for patients to feel at home, also has all the latest fertility treatment equipment within the premises to provide maximum comfort to the couple undergoing the treatment. Our centers have dedicated medical staff to carry out procedures like Laser Assisted Hatching, Blastocyst culture, Embryo scope, etc.
Visit your nearest Pahlajani's Women's Hospital for further guidance.