Radiology, also referred to as diagnostic imaging, is a process that involves projecting and picturing various parts of the body. It is useful in several operations such as CT scan, MRI, X-ray, ultrasound, etc. required during diagnosis. The radiology department at Pahlajani's Hospital offers reliable and quick services to the patients that further allow the doctors to use those reports to detect, diagnose, and develop a treatment plan.
Imaging technologies, such as ultrasounds for pregnant women, mammograms to detect breast cancer, etc. are used in women's health to help identify illnesses and treat those conditions immediately.
For providing a better diagnosis of illness, doctors recommend going for a radiology. Best radiographers at Pahlajani's Hospital carry out a diagnosis with utmost care and make sure the patient is not troubled throughout the process. Pahlajani's Hospital has been rated the best hospital for pregnancy, and the best IVF Center in Raipur. Also, the radiology services at Pahlajani's' allows for a thorough analysis of each condition, with a diagnosis that enables quicker, safer, and more effective.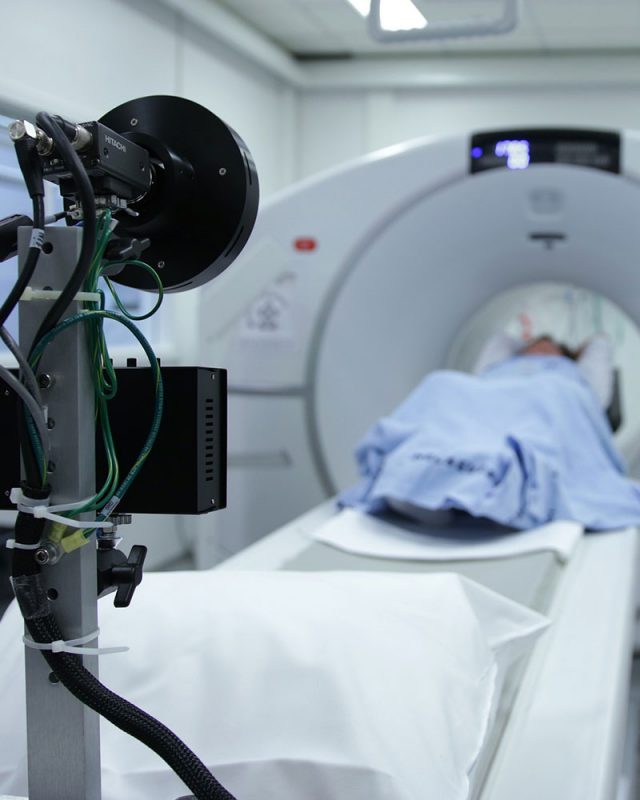 All minimally invasive procedures requiring image guidance are available through a single point of access at Pahlajani's Hospital's Radiology Department. The department provides state-of-the-art mammography, high-rez ultrasound, and color doppler services including HSGs for infertility, Sonography, and all types of vascular and non-vascular disorders. The Radiology Department at Pahlajani's Hospital is one of the few facilities in Raipur that offers cutting-edge operations.
Other services under the Radiology department at Pahlajani's Hospital include –
Digital Mammography
Breast Ultrasound
Angiography
Magnetic Resonance Imaging (MRI)
X-ray (Radiography)
Hysterosalpingography, or HSG
Sonography, etc.
In order to provide thorough analysis and diagnostic services that enable the best possible treatment and recovery in the shortest amount of time, our multidisciplinary approach ensures that each technician, doctor, or nurse delivers the highest standard of care while taking into account every patient's needs. Our cutting-edge technology allows for a detailed and accurate diagnosis that furthers timely and effective treatments that give each patient the best chance of recovery.
Medical professionals, Nurses, and other staff at Pahlajani's Hospital are committed towards providing unmatched services across all the departments in the hospital. Our Radiology and imaging division possesses highly trained staff and skilled radiologists, and all required equipment, to achieve the highest standard of quality in each procedure conducted.
Why Pahlajani's Hospital's Radiology department?
Here are some of the ADD-ONs that patients at our hospital can get benefitted with -
Our highly qualified radiologists and technicians make sure, patients get reliable results.
Latest technological and radiological equipment like CT scan, and Color Doppler, etc. are leveraged for appropriate reports.
Exceptional radiology services with flexible scheduling, and same-day appointments for patients' ease.
Radiologists are available round the clock for convenience.
Report delivery in less than 24 hours of the procedure to ensure quick treatment is provided.
There are many diseases that can only be treated if caught early. Keeping in mind the significance of Radiology and women's health, Pahlajani's Hospital has installed a number of instruments and tools for better detection, and treatment. We also offer a large selection of tools to provide the patient with thorough treatment. Therefore, experts at Pahlajani's Hospital give the best care possible, a precise diagnosis, and quick outcomes while keeping all vital things in mind.
Visit Pahlajani's Hospital, for a healthy tomorrow.