Pahlajani Hospital –Over 4 decades of experience in Gyneacology and Obstetricssector.
Pahlajani Hospital is the best gynecology's hospital offering the best gynecology's treatment, and care for all women's health issues. With the best gynecologists in India and the best gynecology doctors at Pahlajanis Women's Hospital, you receive premium care, treatment, and consultation.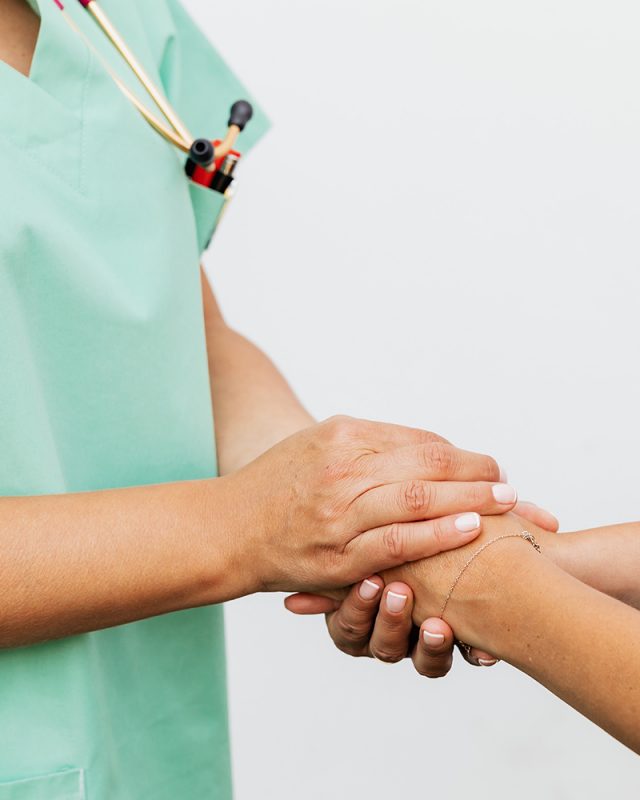 At Pahlajanis Hospital, a complete spectrum of Gynecology and Obstetrics services are offered to women at all stages of life. The OBGY department has a separate, well-equipped Obgy and IVF department that promotes a 'one-stop solution' under one roof to all the problems women face.
If you are looking for the best hospital for pregnancy, delivery, PCOs, PCOD, or any other women-related issue, Pahlajanis Women's Hospital is the one-stop solution. Our head of the department, Dr. Neeraj Pahlajani (Gynecologists' & Fertility Expert) has expertise in reproductive health & high-risk pregnancy management. She is a stalwart in obstetrics and gynecology's. She has been serving her best for years and follows to do so with her skilled and experienced team of embryologists, dieticians, infertility experts, pediatricians, and more.
Best gynecologists at Pahlajani's Hospital adhere to evidence-based medicine, for the overall health and wellbeing of the mother and babies before, during, and after delivery. Our experts conduct thorough examinations to ensure an accurate diagnosis of the patient. Our team of gynecologists' is successfully handling surgeries ranging from minor to complex open surgeries, for years. At Pahlajani's Women's Hospital, you will also get active post-operative care, as we understand that it too is vital.
Our department has advanced facilities for painless labor with continuous fetal monitoring, cesarean deliveries for women in need, and a well-trained team to support all high-risk pregnancy cases. Offering affordable, and low-cost fertility treatments and IVF services under the observation of highly qualified infertility experts, embryologists, and gynecologists', our IVF center stands at the top of the list.
There are various issues that we handle under the Obgyn and IVF department in Pahlajanis Hospital. Tubal pregnancy, Pelvic pain, Endometriosis, Infertility, Cervical Dysplasia, Polycystic Ovarian Syndrome (PCOs), Urinary tract infections (UTI), Uterine fibroids, etc. are a few to count.
Why Choose Pahlajani's Women's Hospital for Women's Health?
Experienced Doctors – We feel proud of our experts, as they are dedicated to offering a healthier tomorrow to all our patients. All our doctors, and other staff are highly qualified, experienced, skilled, and are committed to being there for you when you need any assistance.
State-of-the-art Infrastructure – Each room for patients is well-equipped and structured in a way that offers utmost comfort and makes the patient feel safe and secure all the time she is at the hospital. Our patients' good health and safety are our priority.
Latest Technology –Providing world-class services with high accuracy is the concern now-a-days. At Pahlajani's Women's Hospital, our equipment are the latest technology based that offers high-rez and accurate results, allowing our doctors to take necessary action at the right time.
We are here to provide you with the ultimate care for a healthy life. Because we believe, you deserve to be healthy and happy…forever.