Let us help you in choosing your IVF center. With so many options of getting your IVF treatment done from various IVF centers it could become Confusing for you to selecting the right one. Choosing your IVF Center is the most important and critical step in the process of achieving Parenthood.  There are numerous good ivf centers around you these days and most of the IVF Centers are promoting themselves through their ad campaign. Choosing the IVF Center in very subjective & depends on your personal needs. The clinic which is best suitable for you might not be the best choice for your friend. There are certain parameters and criteria that one need to look upon while choosing the right IVF center. At Pahlajanis' IVF, We did a lot of research on the needs and demands of the couples and ensured that they get all the benefits and facilities that best of the best IVF center can offer, also making the Packages within an affordable range.
Now let me look into the certain things that couple should look for before choosing their IVF Center. IVF journey is the most beautiful part of your life as you take a step forward to parenthood.

INFRASTRUCTURE
Advanced technologies with modern techniques are the need of the hour. It is very important to make sure that your IVF Center is equipped with best equipment's & machineries in assisting and making your IVF treatment successful. With proper infrastructure you can feel a lot more confident and quite sure of the chances of your success. Pahlajanis ivf ensures that the ivf lab equipment's and infrastructure are always up to date and maintain a world class standard.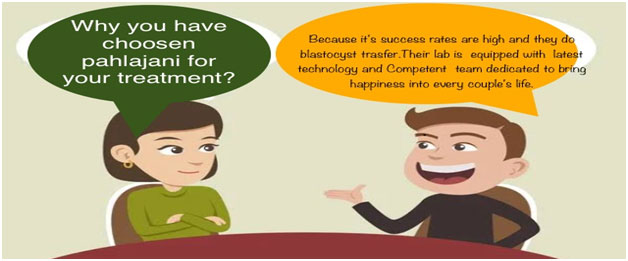 REPUTATION OF THE GYNECOLOGIST
Getting your treatment from the experienced gynecologist who has a good reputation should always be your priority in order to make your ivf journey smooth. A doctor who treat patients with empathy and listens with utmost care is the one who couple should choose over other. With a bit of effort and research you can easily choose the right doctor and put your money on right hands.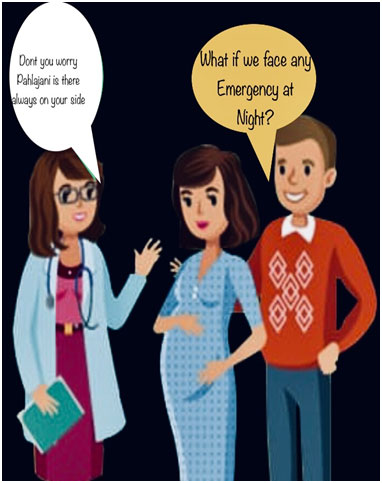 COST
Along with the success percentage cost of the ivf treatment is also a crucial factor in the selection of ivf centre. It is very important to make the cost of the treatment very much affordable and provide the privilege of standard ivf treatment to all the section of people in the society. One needs to understand that there is no refund in case of the failure of the treatment, thus looking for the good ivf package is important which suits your needs. Pahlajanis hospital has certain customized packages which ensures that it meet the needs of the couple.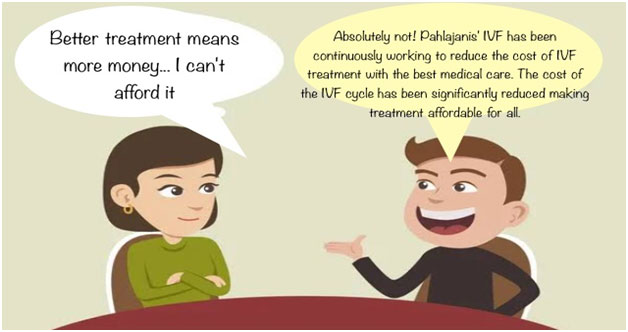 TRANSPARENCY
Authenticity of the IVF center that you choose is very crucial. It is very important that you make sure that you are being dealt with utter transparency. Getting aware of every minute details of your treatment is important and transparency from the end of IVF center will ensure that you are well versed with your exact chances of success through IVF treatment. Pahlajanis' IVF always believes in trust, ethics and transparency following the policy of explaining the every detail's to the patient and the exact status of their treatment.
Keeping all these things in mind will definitely help you in choosing the right IVF center for your journey to parenthood. For any further assistance, Pahlajanis' IVF team is always on your side to help you in making your IVF journey happier and merrier.